On Time, On Budget, OnGrade!
Specializing in septic systems and small to mid-sized excavation
Your Minto Excavating & Septic Contractor
At OnGrade, our excavating service model is unique. We're laser-focused on homeowner and contractor satisfaction, even on small jobs most excavating contractors ignore. We're also licensed to do new septic system installation, or to fix worn out systems with upgrades and repairs. We are On Time, On Budget, OnGrade!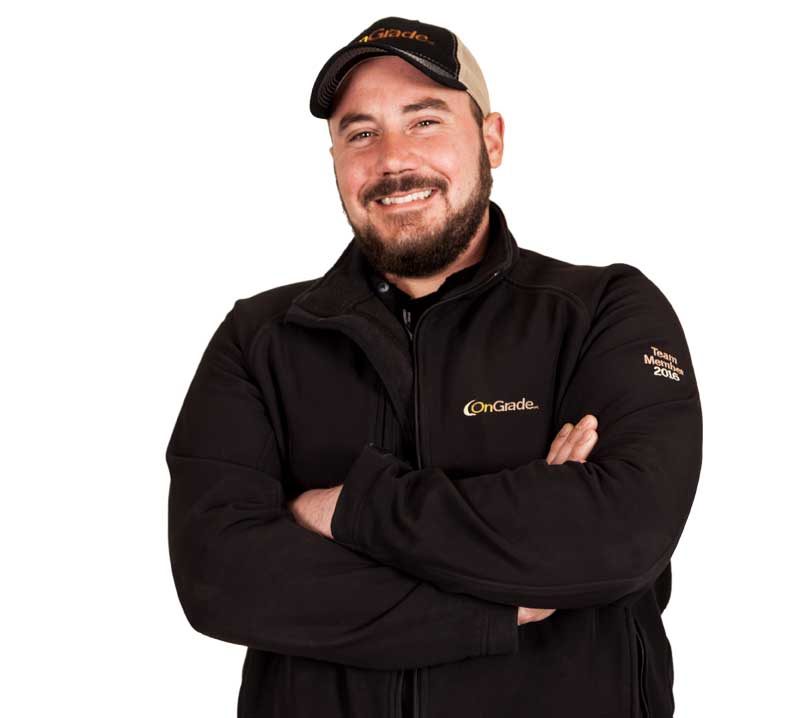 Rely On Our Range of Knowledge & Equipment
Whether you are a homeowner or contractor, we work with you from start to finish to ensure your project is done right—and done on schedule and on budget. We're here to ensure your needs and expectations are met or exceeded. To give you the best job possible, we rely on our three most important assets:
Licensed septic system design, installation and service photos.
Small to mid-sized excavating project photos for home owners or contractors.
Our knowledge and equipment provide well-rounded services.

We offer certified septic system design, installation and repair for residential and commercial septic systems.

If it needs a foundation, we can help! We specialize in residential and small shed or outbuilding foundations.

We're perfectly equipped for trenching services, whether for electrical, plumbing or other supply lines.

Planning a new driveway, lawn, or a gravel yard expansion? Let us help with your next grading project

We are licensed to install water mains, storm lines and sanitary services. Let us trench your storm drain, septic and water

If you love beauty, we can help create it with retaining walls, flower beds or backyard rock gardens.

OnGrade is your Harriston area go-to specialist for septic systems and small to mid-sized excavating projects